Jewell celebrates Commencement
---
04/28/2023
William Jewell College celebrates the Class of 2023 at a Commencement ceremony on Saturday, May 13. The traditional Walk Around the Quad led by Kansas City Celtic Pipes and Drums begins at 12:30 p.m. with Commencement at 1 p.m. in the Mabee Center. The event is open to guests, and a link to the recording will be available on this page after the event.
Guest Speaker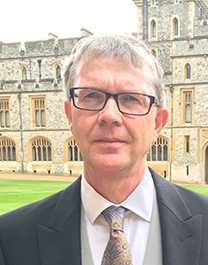 Sir Malcolm Evans, KCMG, OBE*
Sir Malcolm Evans is a native of Cardiff Wales and is the new Principal of Regent's Park College of Oxford University. He was graduated from Regent's Park, Oxford, with both his undergraduate in 1982 and his doctorate in 1987. He previously spent 34 years at the University of Bristol where he was Professor of International Law and Dean of the Faculty of Social Sciences and Law. His research interests center on the international protection of human rights, with particular focus on the prevention of torture and the freedom of religion in recognition of which he was knighted by Queen Elizabeth II in 2015.
Evans has worked extensively in the area of international law of the sea, maritime boundaries and the protection of human rights at sea. Among his many roles, he served from 2011-2020 as Chair of the United Nations Subcommittee for the Prevention of Torture. In 2015 he was appointed to Britain's Panel of the Independent Inquiry into Child Sexual Abuse in England and Wales. Evans has served on the Advisory Panel on Freedom of Religion and Belief of the Organization for Security and Co-operation in Europe.
Evans holds an Honorary Doctorate from Bangor University and is a Fellow of the Learned Society of Wales. He is married to Lady Alison Evans whom he met when she was studying at Regent's Park for the Baptist ministry. 
This year marks the 50th anniversary of a partnership with Regent's Park wherein select William Jewell students spend a year living and studying at Regent's Park.
*Knight, The Most Distinguished Order of Saint Michael and Saint George; The Most Distinguished Order of the British Empire
Senior Speaker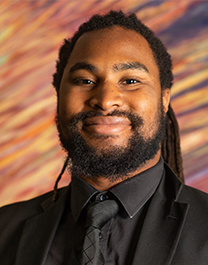 Dre'Shon Tolbert
The student speaker, chosen by the senior class, will be Dre'Shon Tolbert of Kansas City. A Platte County High School graduate, Tolbert is an active student leader, engaging as president of Lambda Chi Alpha fraternity, vice president of the Black Student Alliance, president of Jewell's chapter of the National Association for Music Education, Student Senate, Kappa Delta Pi honor society for educators and numerous vocal and instrumental ensembles. He has been named to the Dean's List multiple times for academic success, received the Wes and Ginger Forbis Award for a rising senior in music and is a three-time recipient of the Ida and Maybelle Glenn Music Scholarship for outstanding achievement for someone preparing to teach music. Tolbert, a music education major, will be teaching sixth through twelfth grade vocal music at Cameron schools. He also has experience as a student conductor, including some performances last spring on the Concert Choir's England/Scotland tour.
Honorary Doctor of Humane Letters Recipients
During Commencement ceremonies Jewell will present three honorary Doctor of Humane Letters degrees. Honorary doctorates are among the highest honors bestowed by a college, reserved for individuals who distinguish themselves through professional contributions or volunteer service and uphold the mission and values of William Jewell.
Congratulations to the 2023 recipients:
Esther L. George, M.B.A., retired, president and CEO of The Federal Reserve Bank of Kansas City
The Honorable Stephen Hemphill, J.D., retired, U.S. Department of State
Ramón Murguía, J.D., owner, Murguía Law Office
Honoree Doctor Bios