Pittman named Goldwater Scholar
---
07/03/2019
Caeley Pittman, physics and Oxbridge Literature and Theory major, has been named a 2019 Goldwater Scholar. 
From a pool of more than 5,000 college sophomores and juniors, Pittman was chosen for one of 496 scholarships of up to $7,500 for students intending to pursue research careers in the natural sciences, mathematics and engineering. The scholarship program is the preeminent undergraduate award of its type in these fields and was created to honor former Arizona Sen. Barry Goldwater.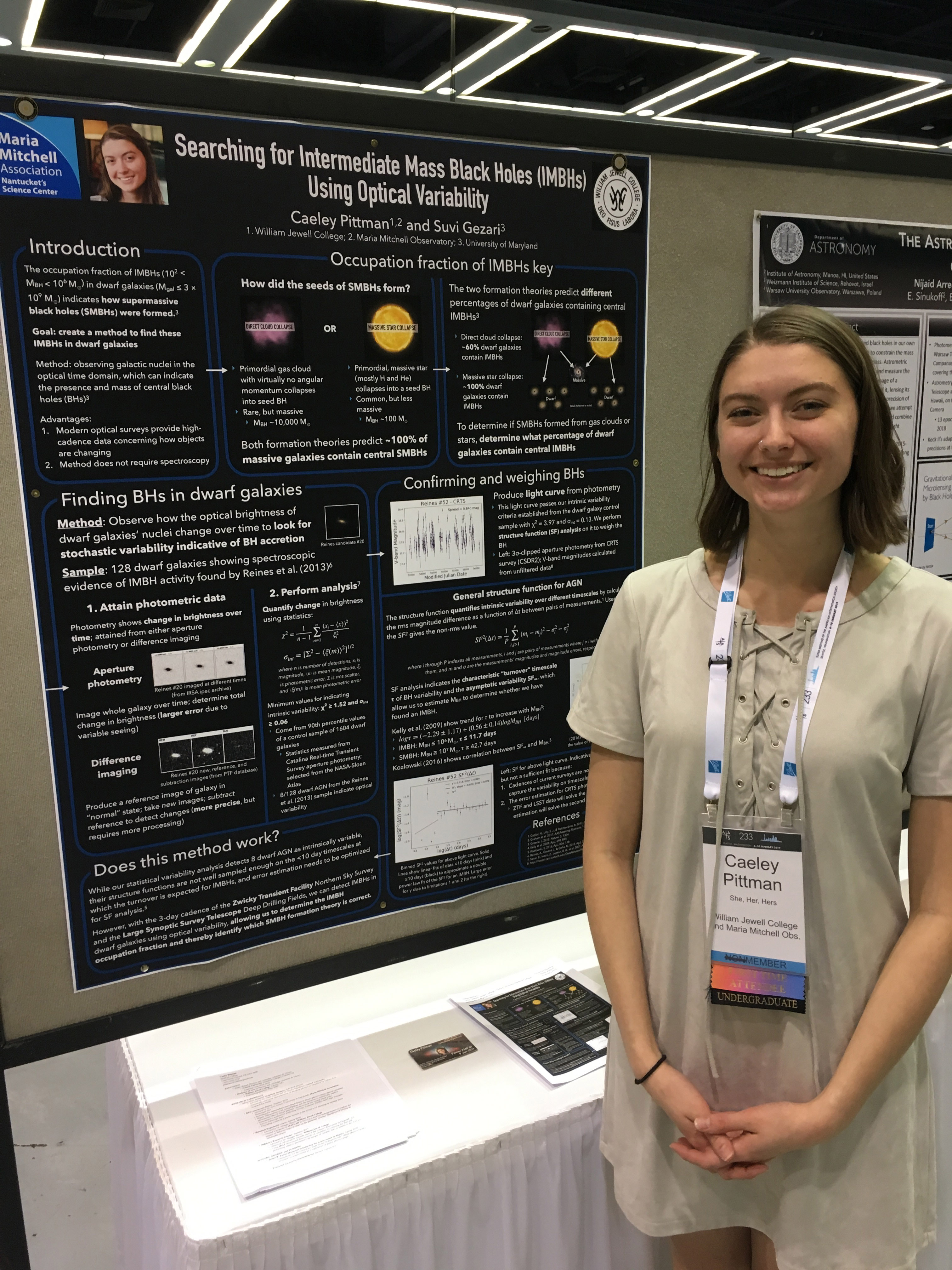 Pittman, a senior from Overland Park, Kansas, who wants to pursue a Ph.D. in astrophysics, just completed her junior year studying at the University of Oxford, continuing astronomy research while working with data from Galaxy Zoo. This summer, she was chosen as one of roughly a dozen American students to participate in a nine-week Research Experience for Undergraduates (REU) at CERN (European Organization for Nuclear Research) in Geneva, Switzerland. It is one of the world's premier international laboratories and is the birthplace of the World Wide Web and the site of the Large Hadron Collider, the world's largest particle accelerator. 
Last summer, she participated in an REU at Maria Mitchell Observatory in Massachusetts, where she focused on both fundamental research in astronomy and public outreach. Notably, she worked on a process for discovering intermediate-mass black holes through optical process. She presented her research at the January 2019 American Astronomical Society Meeting in Seattle and won a Chambliss Astronomy Achievement Student Award for her research poster.