Jewell honors civic leaders at opening convocation
---
08/28/2023
William Jewell College celebrates the start of the academic year with its Opening Convocation ceremony. All community members are invited to join us on Friday, Sept. 8, at 11:45 a.m. in Gano Chapel. 
The guest speaker will be Joe Reardon, president and CEO of the Greater Kansas City Chamber of Commerce. In continuing a 43-year tradition, the ceremony also includes presentations of the William F. Yates Medallion for Distinguished Service to valued community members: Angie Long, Chris Long, Jeanette Prenger and Joe Reardon.
 
Angie Long is a trailblazer in the world of credit-related asset management, having dedicated her entire career to portfolio management and trading. She spent more than a decade working on Wall Street and was named managing director of JPMorgan Chase & Co. at age 29. She held many senior roles, including deputy head of North America Credit Trading, before moving to Palmer Square Capital Management where she serves as chief investment officer and leads all investment-related activities.
She is co-founder and owner the National Women's Soccer League franchise, the Kansas City Current. An advocate for equal opportunities for women no matter what field or industry, Long's determination and vision was critical in securing an expansion franchise for Kansas City. Her commitment to the vision is one of many ways in which Long proudly supports women, opening more doors for generations to come behind her. She was recently recognized for her work by being named to the Women's International Champions Cup Best XI and The Business Journal's Bizwomen 100.
Long is a Kansas City native who grew up playing many sports at a high level, including soccer where she excelled as a goalie. At Princeton University, she played rugby and was a member of two national championship teams, earning recognition as co-captain and co-coach her senior year. She was selected as an All-American in 1997. She is a Princeton graduate with a degree in economics.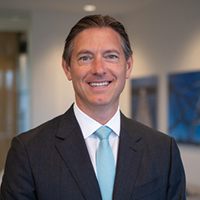 In 2009, Chris Long founded Palmer Square Capital Management, a more than $27 billion asset manager focused on corporate and structured credit with offices in Kansas City and London. He currently serves as chairman, CEO and portfolio manager. Since inception, Long has been successful in building one of the premier credit investment firms in the world with a client list that includes not only large institutions and family offices, but also registered investment advisors, bank/trust and broker-dealers. Prior to starting Palmer Square, Long built a deep investment background at some of the top financial firms in the world including Morgan Stanley, TH Lee Putnam Ventures and JPMorgan & Co. His breadth of investment experience includes hedge fund investing, private equity/venture capital and investment banking.
He added the role of professional sports team owner in 2020 when joined co-founder and owner Angie Long and co-owner Brittany Mahomes in bringing a National Women's Soccer League franchise to Kansas City. The Kansas City Current launched on an extraordinary timeline, playing its first professional match just 124 days after the franchise was announced. As owners, Chris, Angie, Brittany and—recent addition to ownership—Patrick Mahomes, have had a clear vision of not only establishing the best women's soccer club in the world, but also having the Kansas City Current serve as a model for all of women's sports. He serves on the NWSL's Board of Governors and Expansion Committee as well as on the Executive Committee of the Kansas City 2026 World Cup Bid. Finally, Long won the prestigious Kansas City Sports Commission's 2022 Sports Executive of the Year and Sports Business Journal's 2022 Power Players – Women's Sports.
Long received an MBA degree from the Harvard Business School and an AB degree in economics, cum laude, from Princeton University where he played varsity basketball.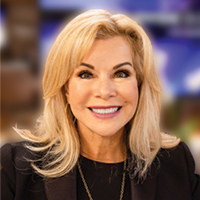 Jeanette Hernandez Prenger is the founder and CEO of ECCO Select, an IT solution services and talent acquisition and advisory consulting company. She leverages her expertise to develop innovative solutions that help businesses strengthen operations, revenue, profitability and competitive advantages. She has put these skills into practice at ECCO Select since she started the company in 1995. ECCO Select is one of the Top Hispanic businesses in the country, with more than 500 employees serving clients across North America. ECCO Select is a leading provider of technology talent for Fortune 1000 companies and government agencies, with offices in Kansas City, Washington, D.C. and St. Louis.
Prenger has been recognized for her leadership and excellence within the tech space and philanthropic community. A few recent highlights include Missouri Chamber of Commerce's Entrepreneurial Excellence Award, HITEC (Hispanic Information Technology Executive Council) 100 Award, Ingram's Magazine's Ingram's 250, and Kansas City Business Journal's Power 100.  
She advocates for business and economic growth through her leadership and involvement in organizations around the country. Prenger serves on the national boards of The Latino Coalition (chair), Junior Achievement USA, Boy Scouts of America, Women Impacting Public Policy and Orphaned Starfish Foundation, as well those closer to home – Missouri Tourism Commission (commissioner), Kansas City Convention & Visitors Association (Visit KC chair) and the American Royal. She is a former chair of Park University, Junior Achievement of KC and Greater Kansas City Hispanic Chamber of Commerce.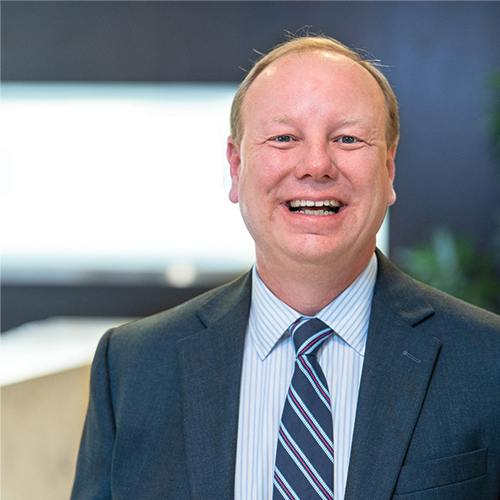 Joe Reardon has served as president and CEO of the Greater Kansas City Chamber of Commerce since 2016. He participates on the KC2026 Executive Committee that delivered a strategic vision for securing the 2026 World Cup, the largest event in Kansas City history, and he co-led the successful "Better KCI" business-focused campaign for a new airport. Reardon also established new Chamber initiatives focusing on workforce development, supporting small businesses, inclusive prosperity, crime and violence, and diversity and inclusion, and he convened a coalition of 15 organizations to improve public safety outcomes and hold listening sessions for the Kansas City Police Chief search. In 2019, Reardon organized the Chamber's Governors Summit that formally ended the economic incentive border war between Missouri and Kansas.
A native of Wyandotte County, Reardon served as the mayor and CEO of the Unified Government of Wyandotte County/Kansas City, Kansas, and was named the Kansas Mayor of the Year. In his two terms, he led the effort to bring Google high-speed fiber to his community in a competition that included more than 1,100 cities across the nation, and Sporting Park Soccer Stadium opened as the state-of-the-art home of Sporting Kansas City.
Reardon previously served as president and CEO of the Kansas City Area Transportation Authority, negotiating and implementing strategic partnerships to manage service in Johnson County and Independence, negotiated and entered into a Cooperative Agreement with Jackson County to acquire the 17-mile Rock Island Rail Corridor for future public and transit use, and developed the first of its kind public/private partnership to deploy Bridj, an app-based microtransit system. A lawyer by training, Reardon was a partner at McAnany, Van Cleave & Phillips, PA. He's a graduate of Rockhurst University, where he has served as an adjunct professor, and earned a juris doctor from University of Kansas.