Course Catalog
---
Our catalog contains course descriptions for undergraduate and graduate classes and course requirements for each major and minor. You also will find policies relating to academics, admission and financial aid.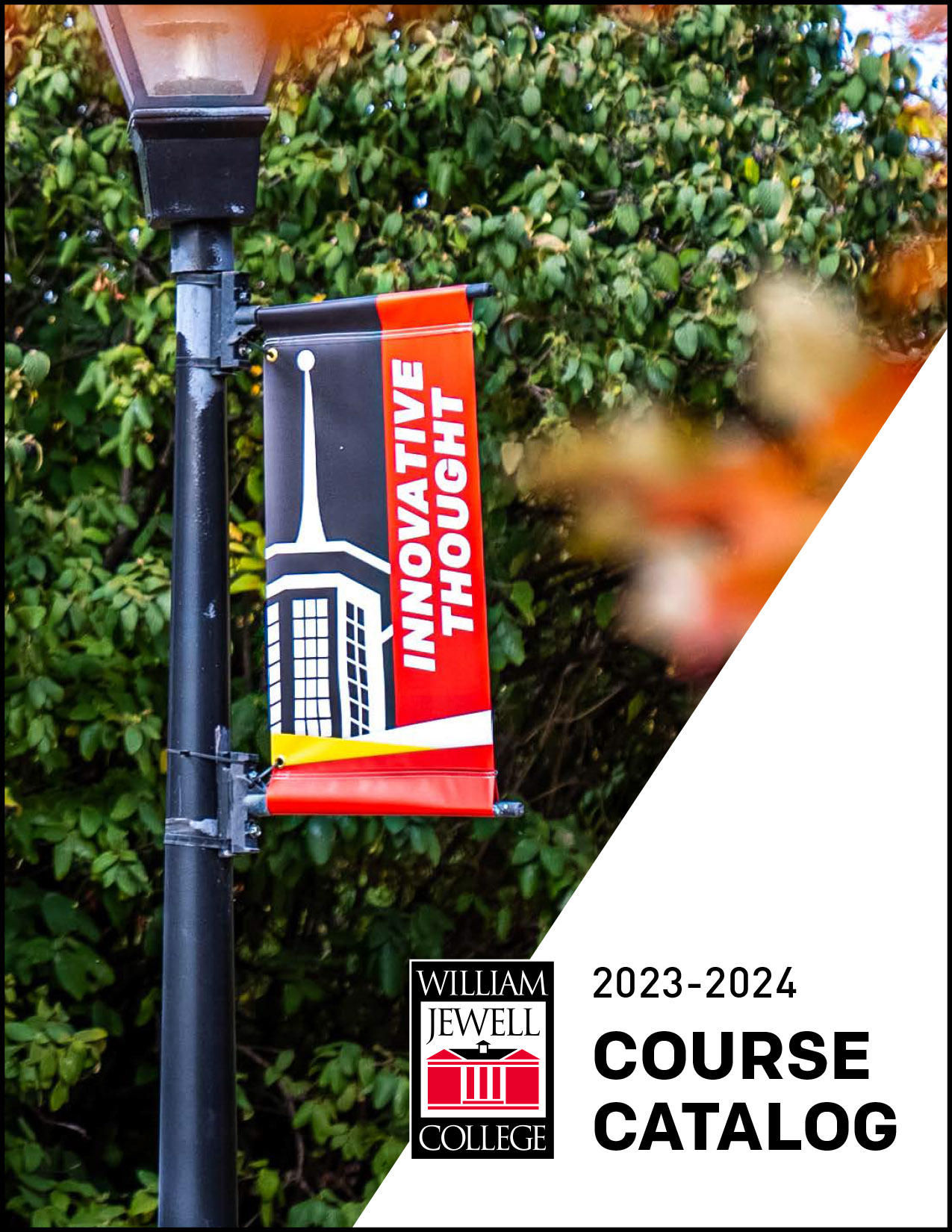 Archived Catalogs
2022-2023  |   2021-2022   |   2020-2021   |   2019-2020   |   2018-2019   |   2017-2018 
Catalog Changes
It is each student's responsibility to be familiar with the rules, policies and procedures outlined in our catalog. Every effort is made to ensure the catalog is accurate and reflects properly the curriculum and academic policies of William Jewell College as of the date of its publication. However, the course offerings, requirements and policies of the College are under continual examination, and the College has a right to modify those offerings, requirements and policies. This catalog is not a contract and in no way guarantees that course offerings, requirements and policies will not change during a student's time at the College. Not all policies affecting students are described in this catalog. For additional information, please refer to the Student Handbook from the Office of Student Life.